Body
Important Dates
2020–2021 FAFSA & 2020-2021 CSS Profile available

2020–2021 FAFSA

School Code 003604
Parent and student tax filers must either populate 2018 tax information using the IRS Data Retrieval Tool or submit an IRS Tax Return Transcript

2020-2021 CSS Profile

School Code 6609
Complete using 2018 income and tax information and current asset information.
Custodial and non-custodial parent will each need to complete their respective profile for the student to be awarded aid.

ESTHER – Document Upload

Parent(s) and student must upload a copy of the 2018 W2 and 1099 Forms for all income earned from work. Small business owners may submit their 2018 Schedule C or E in lieu of W2 forms.
Student non-tax filer's must submit a Non-Filer Statement Form.
Review ESTHER for additional requirements requested to be uploaded.

Award notification for those who have completed by Feb 1st

Award notification on rolling basis
IRS Data Retrieval
All students applying for 2020–2021 are required to use the FAFSA IRS Data Retrieval Tool which should be available beginning October 2019.
If you are unable to use the FAFSA IRS Data Retrieval Tool, then you are required to submit a tax return transcript from the IRS. Once you have received your tax return transcript, submit it to our office via fax at 713-348-2139 with the student's name and Rice ID number on all documents.
If you did not file a tax return, submit the CollegeBoard's Non-Tax Filer Statement to our office. If your FAFSA is selected for verification by the Department of Education, then you will need to complete a Form 4506-T requesting a non-tax filer letter.
Body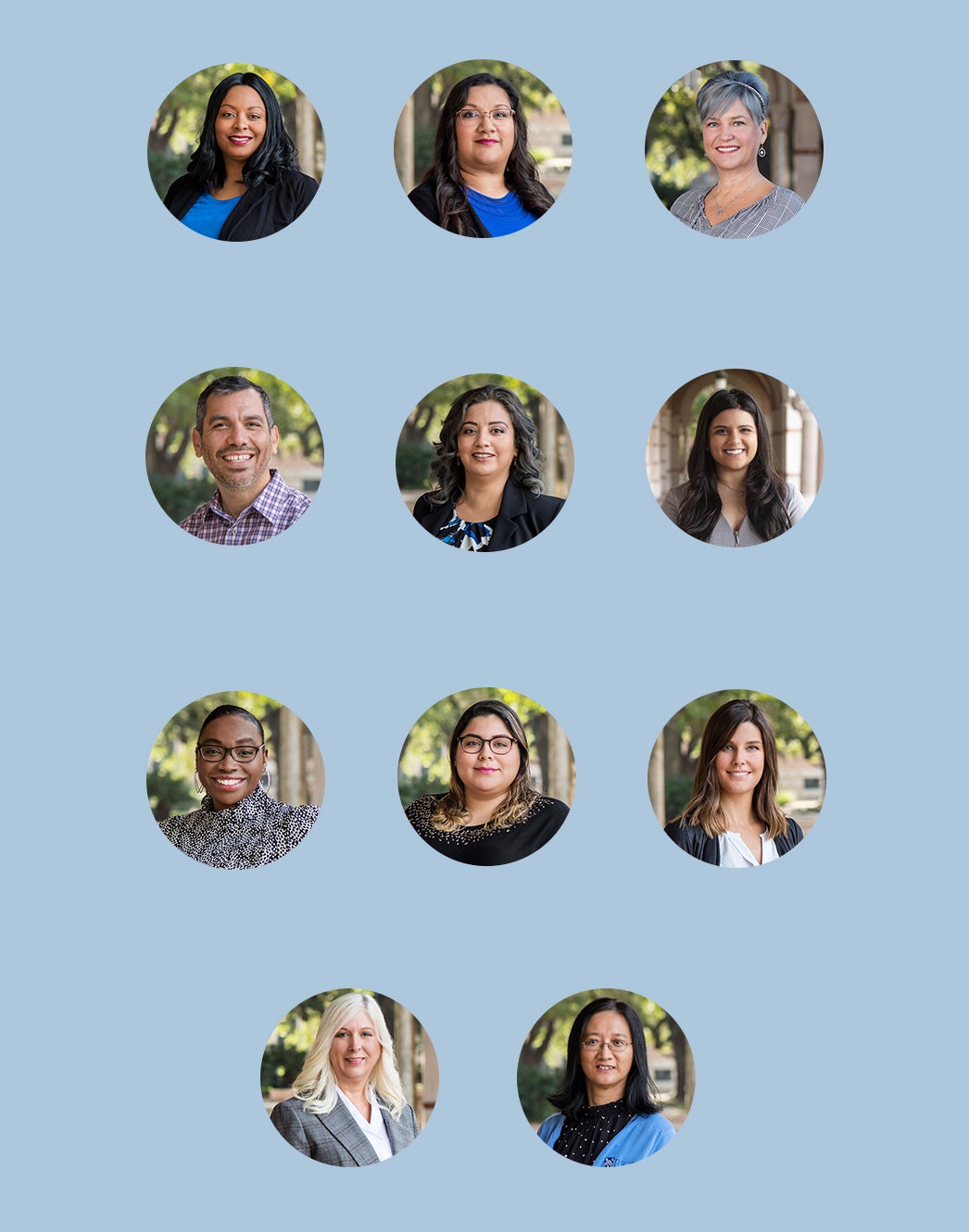 Connect with a Financial Aid Counselor
We know that figuring out financial aid can be a confusing and stressful process. Don't worry - our financial aid counselors are here to help. As you navigate this process, we're available to answer any questions you may have.
We look forward to getting to know you!
View Our Officers
Contact Us
Body
HOURS
M-F 8:30 a.m. to 4.30 p.m. CT